All enquiries welcome, feel free to request that we give you a call or meet you in person to discuss your special occasion or event. The Troubadours are based in Nice, France.
Bookings & live events
  +33 650 52 52 16           info@troubadoursriviera.com
 Download the brochure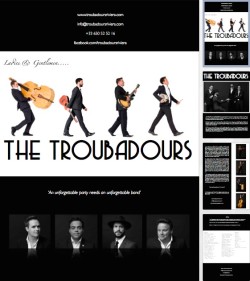 Need a world renowned DJ for your event?